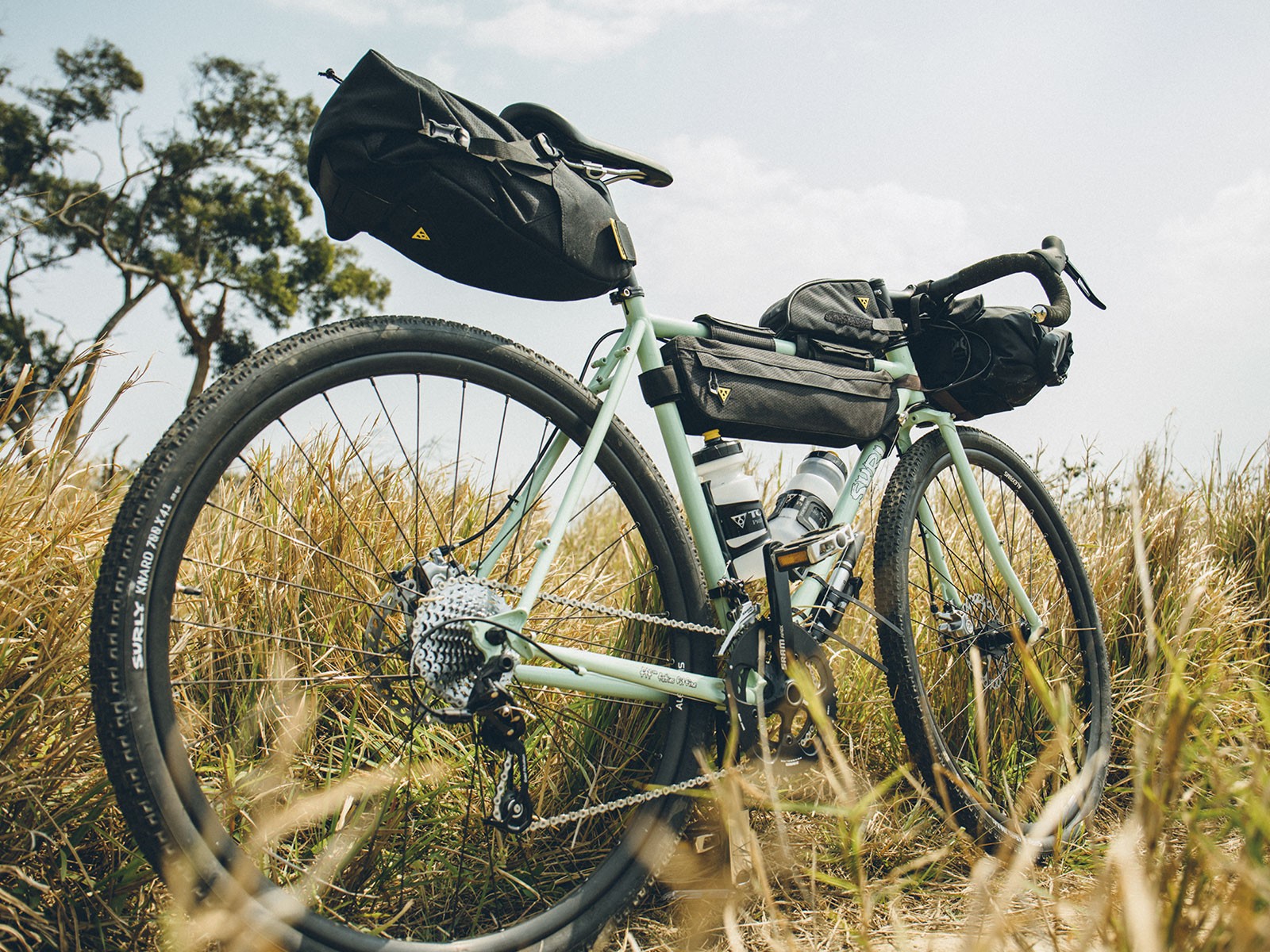 This new way of transporting your belongings made the buzz for several years and has become a new concept of cycling.
Its aim is to reconcile performance thanks to the lightness of the bags and the easy handling of the bike by centering the load on the frame of the bike while maintaining a significant loading volume.
The bikepacking will allow you to go everywhere and even on places you can't with traditional panniers: "singletrack" trails, steeply sloping roads and this over long distances.
Our bikepacking bags can easily be adapted to all types of bicycles without carriers: gravel bikes, suspended mountain bikes, light carbon racing bikes, fat bikes…
The cyclist's loading is generally distributed into a saddle bag, a handlebar bag and one or more frame bags.