Bike panniers for "Touring"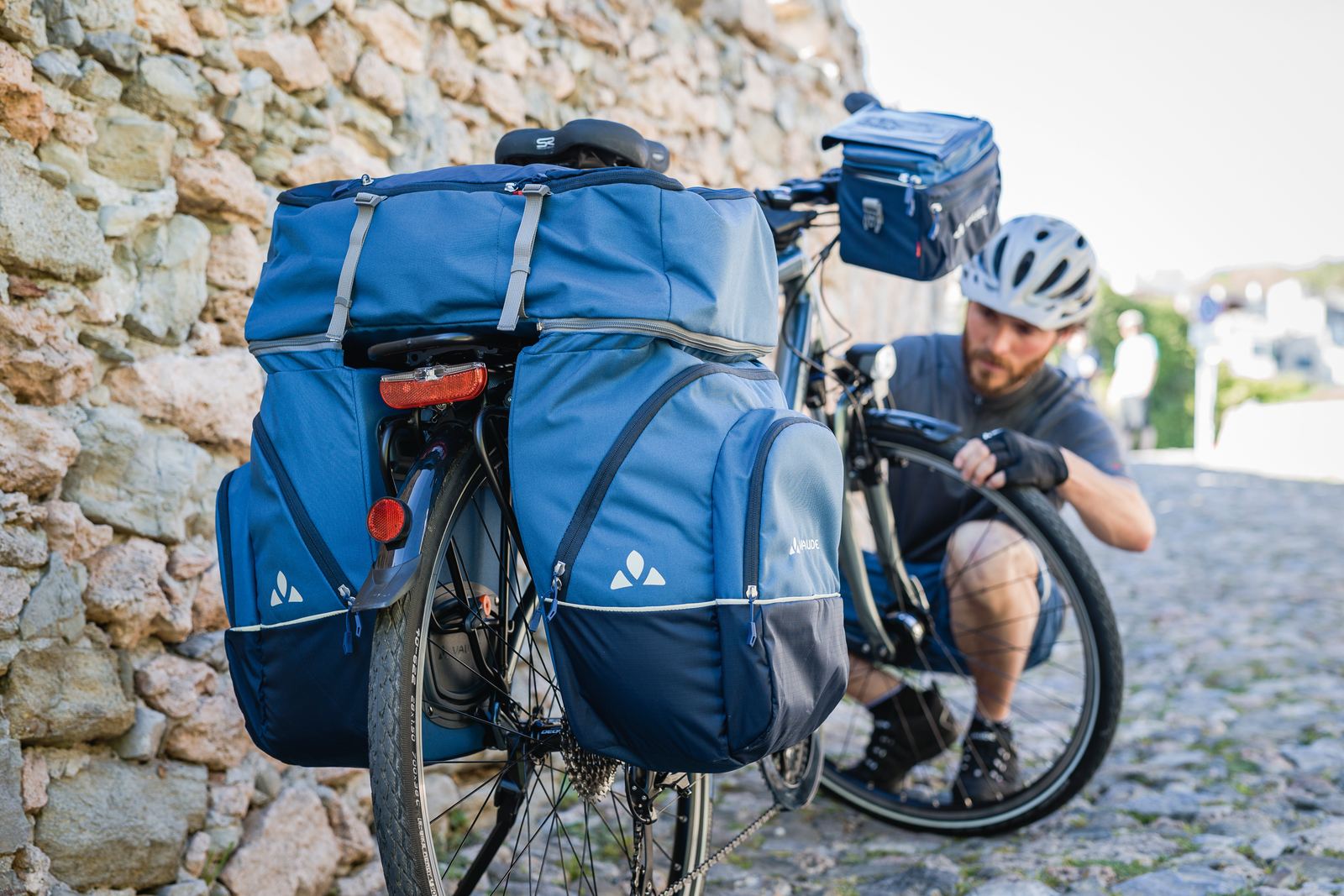 Our touring bike bags will allow you to spend your weekends and holidays by bike in the best conditions.
For this reason we have selected robust, practical and light weighted bags offering a good price-quality ratio.
Touring bags differ from Trekking bags as they are generally cheaper and more practical. An effort is indeed made to compartmentalize the bags in order to better organize the transported items.
Be careful that linked to their design these bags are not 100% waterproof. This does not mean that your belongings will be soaked after the first small rain, but that in the event of strong or prolonged bad weather conditions, moisture could get in through the seams and zippers. Rain covers provided free of charge with the bags compensate this.
The passenger's loading is divided into two or three rear panniers, a handlebar bag and possibly two front side panniers for larger volume opportunities.